During the SCMS Alumni Association Annual Meeting (where guests are welcome), we will
review the bylaws
. Learning Never Stops will immediately follow.
About Learning Never Stops
Cornerstone-member credit unions are invited to join SCMS alumni and third-year students for this enlightening and energetic session.
The Learning Never Stops experience will be presented by Neil Goldman, Ed.D., president of Goldman Consulting and Strategy, Inc. In his presentation, Escalator Effect: E-SPECS, he explores enhancement of the member experience design: speed, personalization, ease, control, and security. Goldman provides real-time, actionable insights to help participants fine-tune their organizational effectiveness and trajectory toward positive change.
Benefits
Refresh and recharge, engage in professional networking
Leadership development – from the aspiring to the seasoned
Gain insights to grow your credit union
Provide non-alumni a glimpse into the SCMS experience in hopes of attracting future students
Investing in rising leaders and the future of our industry. Scholarship Fundraising - 50% of the proceeds go to SCMS Scholarships.
Neil Goldman, E.d.D. - Goldman Consulting & Strategy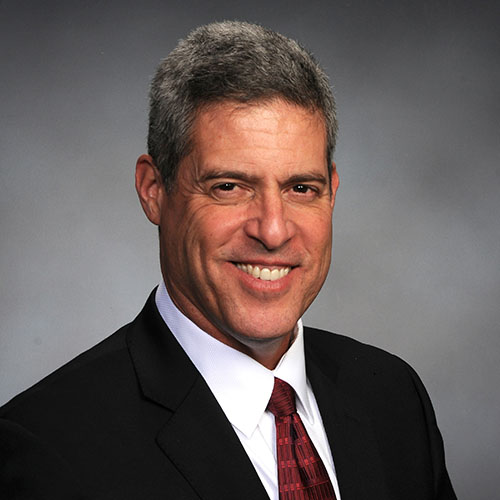 The Learning Never Stops experience is presented by Neil Goldman, Ed.D., president of Goldman Consulting and Strategy, Inc., an organizational development and perceptual research firm. Goldman is the author of The Escalator Effect. For 25 years, he has been a researcher, management consultant, speaker, and coach specializing in turning leadership insights into action and positive change. Goldman holds an MBA in marketing and a doctorate in organizational leadership from Pepperdine University. He also holds a B.A. in communication from the University of California at Santa Barbara.

Who Should Attend?
SCMS alumni, current students, and credit union professionals
Cost

Half of the proceeds goes directly to the SCMS Scholarship Fund.
| | |
| --- | --- |
| Registrant Type | Cost |
| SCMS Alumni who have paid lifetime dues | $0 - Comp |
| SCMS Alumni | $75 |
| Non-Alum: association, league, or CUNA member | $150 |
| Guest | $150 |
Donation Opportunity
True to the credit union philosophy of "people helping people," when you join our cooperative effort to support Southwest CUNA Management School students, you immediately make a huge impact on tomorrow's leaders.
The Cornerstone Foundation offers you the opportunity to help others through educational scholarships without affecting your family's budget and with confidence that your dollars are well spent as you designate.
Contact Development Director Staci Zale or your HR department for more details.
We greatly appreciate you, your support, and your passion for credit unions.
Cancellation Policy
Registrations are non-refundable. Substitutions are accepted prior to the start of the event. Please provide the event name, current participant name, and new participant name to jmcbee@scms.coop.

SCMS reserves the right to cancel or reschedule the event due to unforeseen circumstances. If the event is rescheduled to another date or modified (virtual or hybrid), your registration will automatically transfer. If the event is rescheduled or the location is changed and you are unable to attend, your fees will be refunded.

Duty of Care
The SCMS planning team considers the safety of everyone onsite at the event to be a top priority. The planning team will continue to monitor health guidelines and CDC recommendations and will design SCMS processes and procedures in a manner that will help increase safety for everyone in attendance. Specific information related to masking, social distancing, and/or other safety measures will be posted closer to the event date, depending on then-current conditions.

Questions?
For more information regarding administrative policies, such as attendance, complaint, or refund, please contact the SCMS Administration at 800-442-5672 ext. 6634 or email us.