New Design for the Current Climate
If we have the flexibility and responsiveness to adapt to changing times, we can surely compound our capacity to grow and transform. That's why in 2021 we reimagined the course design and strategy to expand student capabilities and build tool kits that would enable them to be more resilient and agile. As we keep pace with an accelerating, ever-changing environment, SCMS continues to transform.
Want to learn more? Please watch this enlightening webinar featuring SCMS Director Janine McBee, who chats with host Ryan Lufkin about the SCMS Canvas LMS journey and the proven ways to develop your staff and students for future leadership roles.
Experience a blend of development and growth experiences.
Attend a combination of in-person and virtual live courses.
Be assigned self-paced microlearning modules, reading, and related course assignments.
Experience a variety of collaboration and engagement opportunities.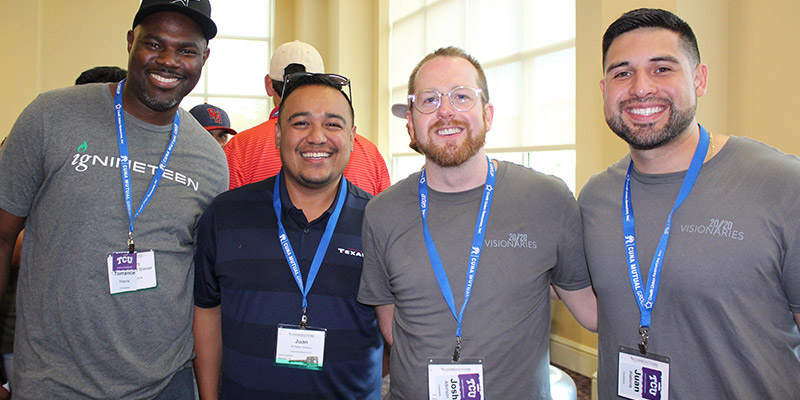 First- and Second-Year Students
July 10-15, 2022: In-person at TCU
Oct. 25-27, 2022: Virtual-live classes (2 hours per day)

First-Year (9-11 a.m. CT)
Second-Year (1-3 p.m. CT)

May 9-11, 2023: Virtual-live classes (2 hours per day)

First-Year (9-11 a.m. CT)
Second-Year (1-3 p.m. CT)
Third-Year Students
May 10-12, 2022: Virtual-live classes (4 hours per day) - 9–11 a.m. and 1-3 p.m. CT
July 10-15, 2022: In-person at TCU
July 15, 2022: Commencement (optional for first- and second-year students to attend)
Included to Help You on Your Journey
cuLEAD360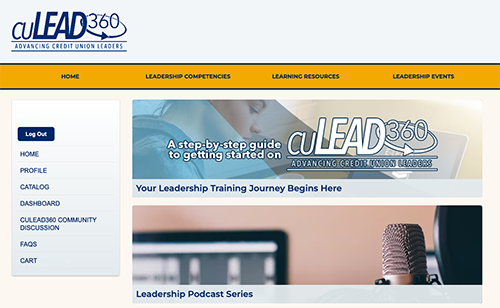 cuLEAD360
subscribers have exclusive access to on-demand, self-paced online training. No matter where you are in your leadership journey, the cuLEAD360 program can guide your career toward greater heights through one of the largest collections of best-in-class training for credit union leaders. Explore new micro-learning topics and articles featuring subjects such as emotional intelligence, work-life balance, and DEI concepts. As a cuLEAD360 subscriber, you will have exclusive access to the on-demand training and a new Leadership Podcast series featuring subject matter experts on topics such as transparent communication, executive presence, and diversity in leadership.
Annual SCMS Tuition includes a complimentary one-year subscription to cuEAD360.