Southwest CUNA Management School Celebrates the Class of 2020
Aug 4, 2021, 08:00 AM by SCMS
The 48th commencement ceremony for the Southwest CUNA Management School graduating class of 2020 was held just last week, after a forced postponement due to the COVID-19 pandemic last year.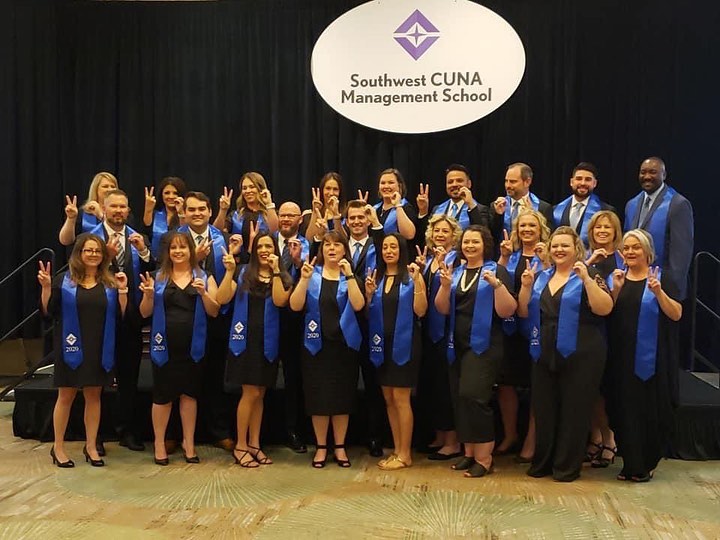 Thirty-two graduates were honored and celebrated by faculty, alumni, family members, and Cornerstone representatives at an in-person ceremony that was also conducted virtually for eight of the graduates. Catalyst Corporate FCU and CUNA Mutual Group representatives were also present to celebrate the day. Public health safety protocols were followed.

"No one could have imagined the journey the Class of 2020 would experience when they enrolled in SCMS," said Director Janine McBee. "The pandemic disruption led to monumental changes in how the students' credit unions would serve their members. Two-to-five-year initiatives evolved to rapid deployment and onboarding. For some, it was promotions, new babies, managing work from home, onsite staffing, masking and social distancing, home schooling, health issues, and more. Even Mother Nature added challenges to the mix.
"Yet through it all, 32 students pulled together, encouraged each other, shared solutions to challenges, and cheered each other on to the finish line. I look forward to seeing their impact on the future of their credit unions and our industry."
Congratulations to the graduates and the special award winners.
Alumni
Alumnus of the Year: James Tuggle, CEO Transtar Federal Credit Union
Honorary Alumnus of the Year: John Vardallas, strategic faculty
2020 Honor Graduates
Jacquie Carpenter, Wichita Federal Credit Union
Chint Murdock, Red River Employees Federal Credit Union
Alicia Quezada, Travis County Credit Union
Christina Titterington, Communication Federal Credit Union
Awards of Excellence
Jennifer Grinder, Resource One Credit Union
Brandon Miller, Infuze Credit Unio
c2c—Connect to Collaborate Leadership Award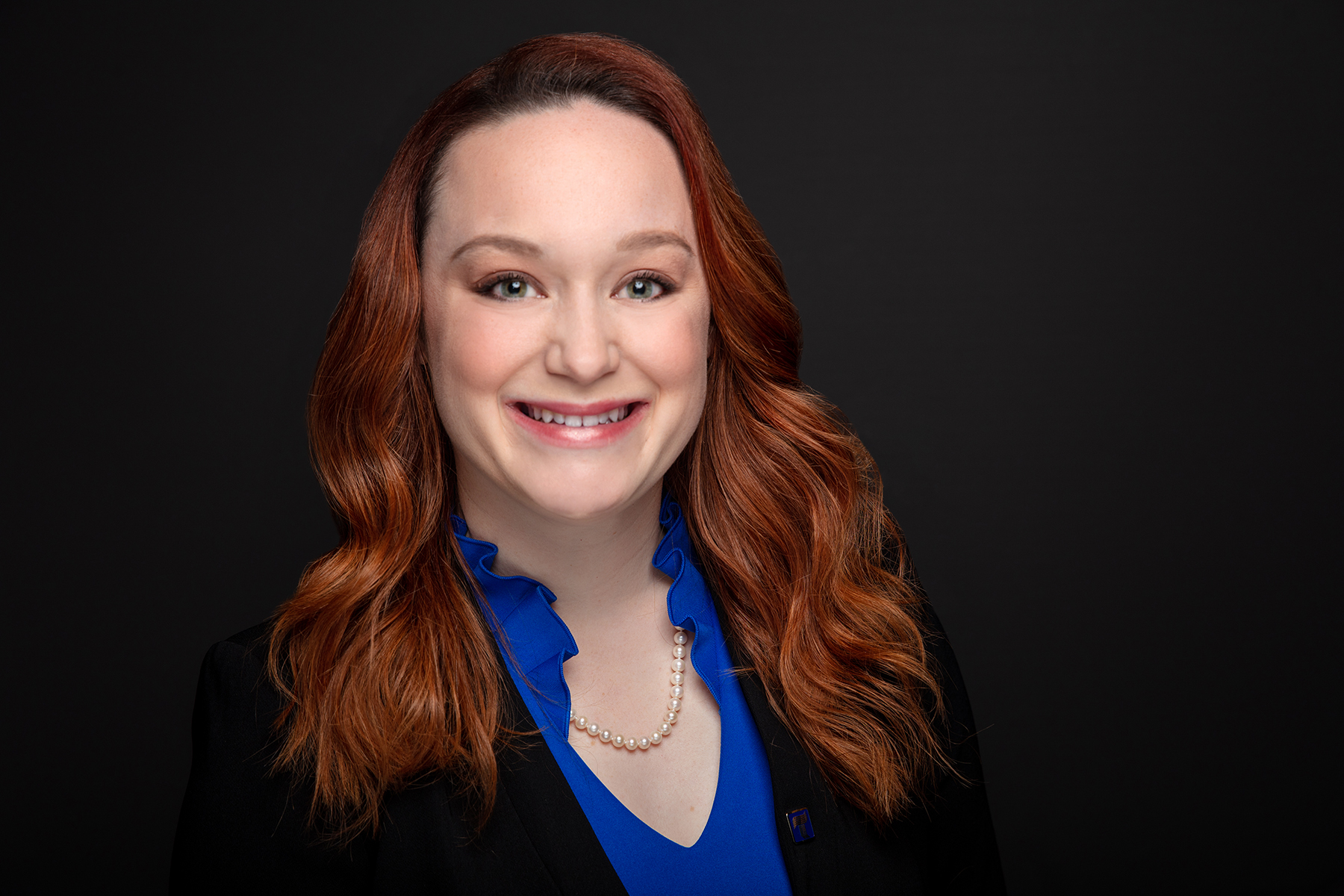 This year's recipient of the c2c—Connect to Collaborate Leadership Award was presented to Krysten Koval, director of marketing and business development at Texans Credit Union. As a result of her win, Texans will receive a scholarship in the amount of this year's tuition paid by the credit union.
The c2c award is based on peer recognition of a first-year student under 40 who demonstrated the highest level of leadership during their first year of SCMS. The award helps younger professionals hone their personal brand, grow their credit union network, and highlight their contributions as rising leaders in the movement.
SCMS Scholarship Fund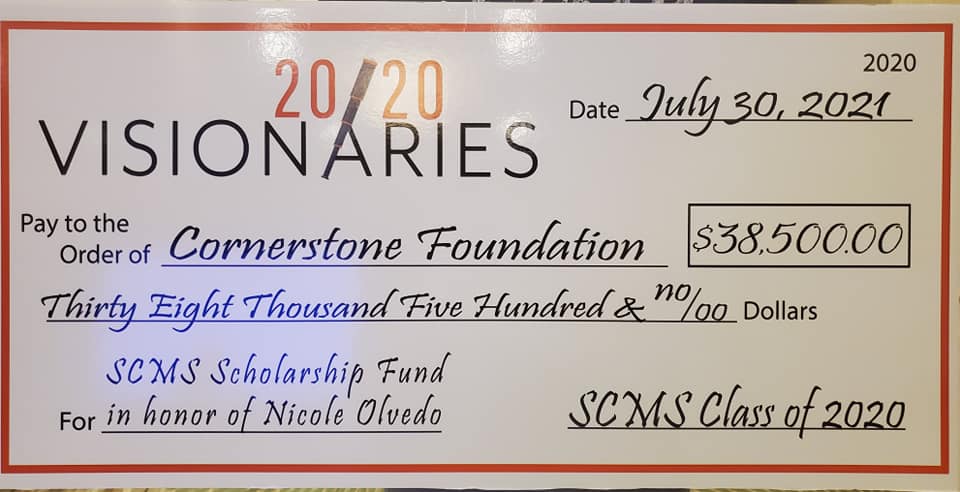 Class President Westin Stringer delivered the farewell address and presented the class donation of $38,500 to the Cornerstone Foundation for the SCMS Scholarship Fund. This graduating class's donation was made in memory of Nicole Olvedo, a deceased classmate. Foundation Executive Director Courtney Moran accepted the class contribution.
Changing of the Faculty Guard
During the ceremony, McBee announced that Dr. Shannon Shipp was retiring after 15 years as academic liaison between Texas Christian University and SCMS. Replacing Shipp is Brandon Chicotsky, Ph.D., assistant professor of professional practice in marketing at the MJ Neeley School of Business at TCU.
The evening's Honorary Alumnus and strategic faculty team member John Vardallas is also retiring after 15 years. During the commencement, Vardallas completed the passing of the baton to Robert Hamer. The two have worked side-by-side through the postponement of the 2020 commencement ceremony and the launch of the 2021 SCMS virtual school.