SCMS helped Melissa Burleson determine her CU career
Mar 2, 2022, 16:20 PM by SCMS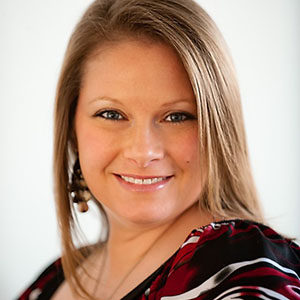 You might say that Melissa Burleson, the training and engagement manager at Tarrant County's Credit Union, is the type of person who knows what she wants when she sees it.
"I knew from my first six months at the credit union that CUNA management school was something I wanted to complete," she says. "I got all the evidence I needed by observing those at the credit union who had been through the school."
But it wasn't until she attended her first Southwest CUNA Management School class in 2017 that she learned a second quick lesson that is driving her career aspirations at Tarrant County's Credit Union.
"My first day on campus at Texas Christian University, I knew the CEO role was my end goal," she says. "In 2023, I will enroll in college to complete my degree and launch what I hope will be my path to the CEO role at Tarrant County's Credit Union. At SCMS, I realized I wanted to be the decision maker. I wanted to sit at the head of the table and to have a strong support team working with me to keep our movement going forward."
Burleson believes she already has one of the best mentors possible in current CEO Lily Newfarmer, also an SCMS alumnus.
"Lily Newfarmer has laid a strong foundation," Burleson said. "She and our board and executive team have built a strong structure. To me, it is a legacy that I want to continue."
In fact, it was Newfarmer who bought into Burleson's idea for a training program at the credit union.
"Shortly after graduating, I realized there was a need for training," Burleson said. "Before, to learn a new job, employees just sat with another employee and asked how they did things. I saw the need and explained to the CEO that this is what I want to do, and she agreed."
And that's how Burleson got her current role as training and engagement manager and how she realized that she wanted to go much higher at Tarrant County's Credit Union.
Burleson will be the first to admit that she received a lot of help along the way. She received a Cornerstone Foundation scholarship all three years in addition to a scholarship from the Fort Worth Chapter of Credit Unions for each year.
She got a lot of emotional support too, from her son, husband and parents, and from Newfarmer who always allowed her to get her class projects done before turning to her credit union duties. All the help made it easier for her to achieve the goal she set at the outset of class: to graduate with honors.
"I had a great support team," she said, recalling that her son was just five when she started the program. "Lots of times, mom couldn't do things because she was working on a project."
While it can be hard to balance the needs of family, credit union, and class work, Burleson will forever be grateful for the SCMS experience.
"I have a better understanding now of why we make some of the decisions we do," she said. "In addition, when I'm training staff, I no longer have tunnel vision. I look at the bigger picture and encourage them to do the same. I focus on how we can make a bigger impact on our members' lives in a positive way so that we can sustain the organization in the future."
Burleson's gratitude can also be seen in her continuing involvement in SCMS as president of the Alumni Association and an ambassador for the Class of 2023.
"The reason I have stayed so engaged with SCMS is that it really opened my eyes to a bigger picture in terms of CU operations," she said. "I came out knowing so much more about the daily decisions we are making and how they are going to affect us today and years down the road. I also have a better understanding of our financials."
Burleson wants others to benefit as she has.
"My advice to those who are thinking about attending is to go for it," she said. "You won't have any regrets. In addition to all of the connections you'll make through the networking opportunities, you'll come out with a better understanding of how to operate your credit union."