SCMS: An Experience Ron Morton Will Never Forget
Apr 14, 2022, 11:18 AM by SCMS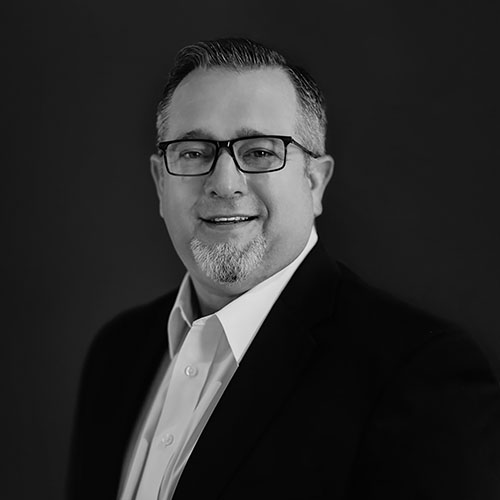 When you ask Ron Morton, manager of the TTCU branch in Muskogee, Okla., what he liked most about attending SCMS from 2013 to 2015, his answer, in so many words, is "everything."

While it is natural for class members to have trepidation about meeting new people or living in a college dorm for two weeks during their SCMS studies, Morton experienced none of that.

First off, he is the type of guy who has never met a stranger. Second, the dorm on the Texas Christian University campus in Fort Worth was like the Taj Mahal compared to what he was used to.

"For the first year of college, I was on the baseball team," he remembered. "We all lived in rundown trailers. I had a stop sign under my bed that covered a hole in the floor."

As for his two SCMS roommates, Morton said, "We are very close to this day. I was texting one of them last night. They will be life-long friends."

In fact, the whole process was made easier with the support of his wife and daughters and, of course, TTCU, which paid all his expenses.
"I have a great family," Morton said. "They were very supportive of my decision to attend and honestly made my life pretty easy." His two daughters were 9 and 14 when he started SCMS and "even picked up my household duties."

Morton said he enjoyed the dynamics of attending SCMS with people at various levels in their careers.

"You totally felt like you belonged there," he said. "We all received respect from the other class members. It wasn't just the CEOs in one room and the VPs in another. We were all working together."

The respect and support have continued, not only from classmates, but also from the SCMS staff, instructors, and Director Janine McBee. They've all remained available to offer advice and be a sounding board. "It doesn't stop at graduation," Morton said. "I still bounce things off them."

As for becoming a better credit union leader, Morton said, "SCMS taught me to think outside the box in my daily duties—and not just in the larger projects. Numbers were always fun for me, but after attending SCMS, they became more intriguing. It was eye opening to see how running a promo for a checking account or taking a half percent off an outside refinance can affect the credit union's bottom line."

That knowledge has helped him in his role with the 18-branch credit union. Morton remains a branch manager for TTCU, but his role in the community, and by extension the awareness of his credit union, have grown exponentially.

"We have several financial institutions in town," he said. "I work side-by-side with those people at events. I'm very involved in the chamber, and I do a lot of speaking to high school seniors about personal finances and credit reports. My experience at SCMS gave me the right tools to do this. I was a person that the community was just getting to know."

Now Morton is a go-to leader in the community, and a lot more people know about TTCU because of his community engagement.

Morton remains heavily involved in SCMS as a member of the alumni board, and he is a big advocate of the program. His advice to those who are considering attending is to take the plunge and apply. "You will not regret it," he said, "and you will come away with an experience that could change your credit union career."