SCMS: 29 Celebrate Commencement of 'Class Unprecedented'
Jul 27, 2022, 00:00 AM by SCMS
In describing the Southwest CUNA Management School Class of 2021, perhaps the best way to begin is with the description they chose for themselves: the SCMS Class Unprecedented.
In describing the Southwest CUNA Management School Class of 2021, perhaps the best way to begin is with the description they chose for themselves: the SCMS Class Unprecedented.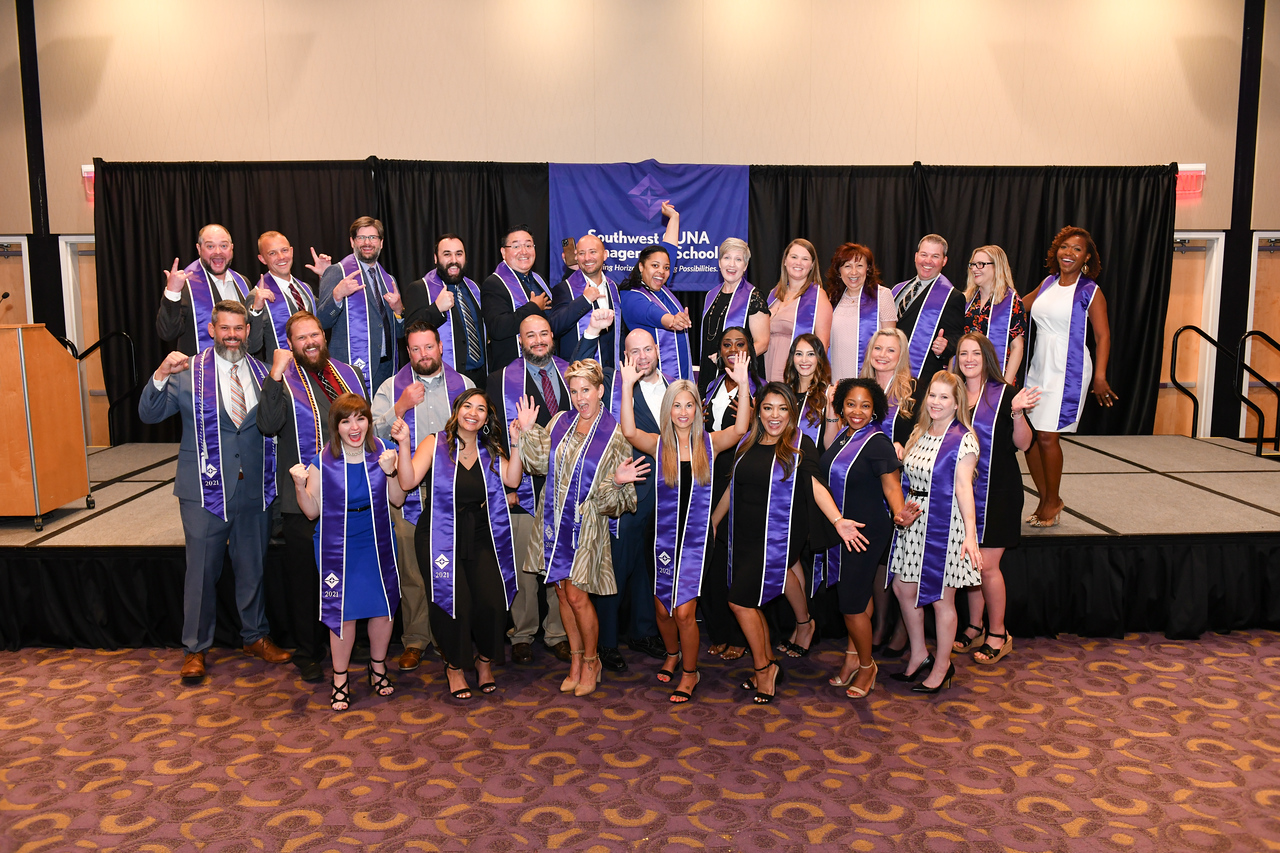 Class of 2021
In their first year, they persevered through a February 2021 winter storm that drove temperatures below zero and shut down the flow of electricity to a large swath of Texas. Then there was the COVID-19 pandemic that ravaged our nation and forced credit unions, and every other business, to find new ways to serve customers.

No wonder what began as the normal three-year program morphed into four years. No wonder a class that began with 53 members was whittled down to 29 by the July 15 graduation commencement. No wonder the Class of 2021 will be forever one of the closest groups to graduate SCMS. Theirs was a unique journey.

Certainly, all the prior graduating classes share a bond. But the Class of 2021 faced a couple huge doses of adversity that they wouldn't wish on anyone. Having endured them together, they feel a connection that is hard to match.

Class President Bob Morgan, a banking industry veteran and CIO of PrimeWay Federal Credit Union in Houston, summed up what it meant to be graduating from the SCMS Class of 2021 in his commencement address.

"I'm standing here right now, but this moment is for us all," he said. "It's the culmination of us helping each other through these confusing and difficult times. I'm surrounded by people who made this possible. We are only graduating today because we kept each other sane and moving forward."

SCMS Director Janine McBee said she won't forget the Class of 2021 for several reasons.

"Their experience will be one to remember," she said. "They challenged each other to navigate rapid change, evolve processes, dig deep, and dream big while still taking care of their loved ones and the day jobs. For most, it was a four-year journey to reach the finish line—for one classmate a five-year experience. This class persevered, demonstrated resilience, and stayed connected to see each other graduate."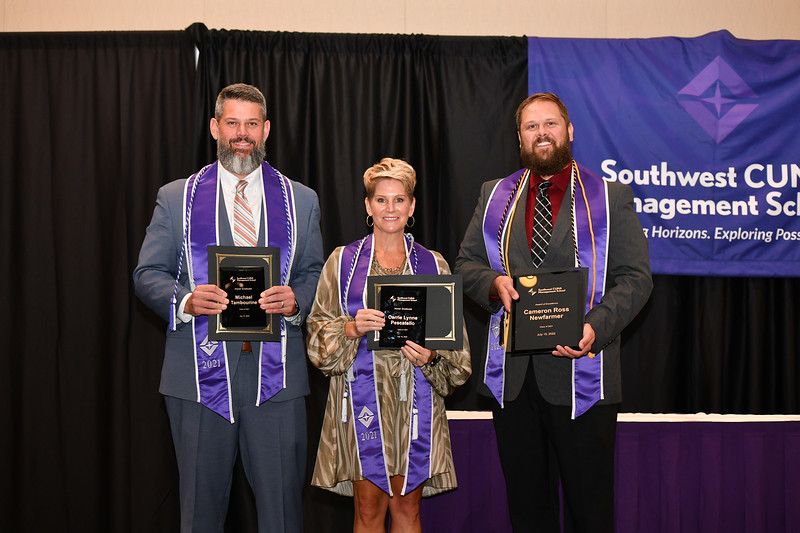 Left to right: Honor Graduates Michael Tambourine and Carrie Lynne Pescatello, with Award of Excellence winner Cameron Ross Newfarmer.

Morgan, who joined PrimeWay in 2017, said he saw a lot to admire in the credit union movement from the very beginning.

"I couldn't believe I was in the same overall industry, except we all wanted to actually help people—our members and each other," he said. "I compare it to my days in investment banking and always wonder what would have happened if I picked up the phone to call my biggest competitor to ask them if they'd help solve my problems. I don't think they would have stopped laughing. But I quickly learned that's what the credit union industry is all about."

Morgan said his classmates personified what makes the credit union movement special, and he challenged them to keep in touch so they always feel the closeness they were feeling on graduation day.

"Even though we're graduating today, our journeys are not complete," Morgan said. "I would like to end this with a quote from a man who was far wiser than I will ever be. The great Winston Churchill said, 'Success is not final; failure is not fatal: it is the courage to continue that counts.' So please, be courageous and kind to one another, and together we'll all achieve great things."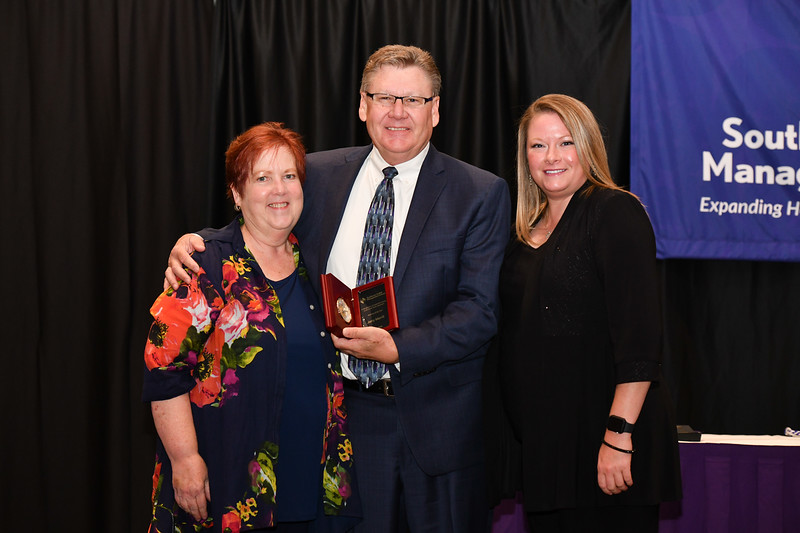 Left to right: SCMS Director Janine McBee; SCMS Alumnus of the Year Jerry Merrill; and SCMS Alumni Association President Melissa Burleson.