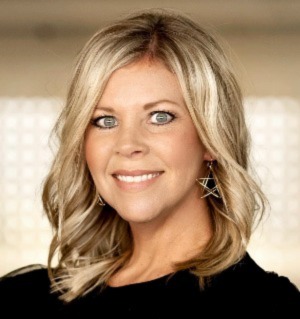 Angie Ohmstede,
Chief Operations Officer at Greater Texoama Community Credit Union
I had an exceptional experience with Southwest CUNA Management School. Through their comprehensive and engaging curriculum, I was inspired to think bigger and motivated to pursue a lifelong career in the credit union industry. I learned practical skills and gained invaluable knowledge that has helped me grow and excel in my career.
When I started in the summer of 2012, I was the Executive Assistant to the CEO/HR Director. Today, I am honored to serve Texoma Community Credit Union as the Chief Operations Officer and owe much gratitude to SCMS for helping me to identify my strengths and skills that led me to this position. SCMS sparked a desire for continued learning and I eventually completed my Bachelor's Degree and I am now in the process of obtaining my Master's degree in Organizational Leadership.

The faculty and staff at SCMS are incredibly supportive and always available to offer guidance and encouragement. Their passion for the credit union industry is infectious, and their expertise helped me to develop a deeper understanding of the complex world of financial management, human resources, lending, and operations.
Overall, my experience with SCMS has been nothing short of transformational. I am now equipped with the skills and knowledge to be a leader in the credit union industry, and I am confident in my ability to navigate the challenges and opportunities that lie ahead. The future is bright for SCMS students who genuinely love and have a deep passion for this remarkable credit union industry!